We're bringing back the vitality and outlook of Durham's Black Wall Street.
At Provident1898, we support entrepreneurs and want to create a sense of community here in Durham, North Carolina. More specifically, we want to bring back the economic vitality and progress of Durham's Black Wall Street, creating an environment where black-owned businesses thrive.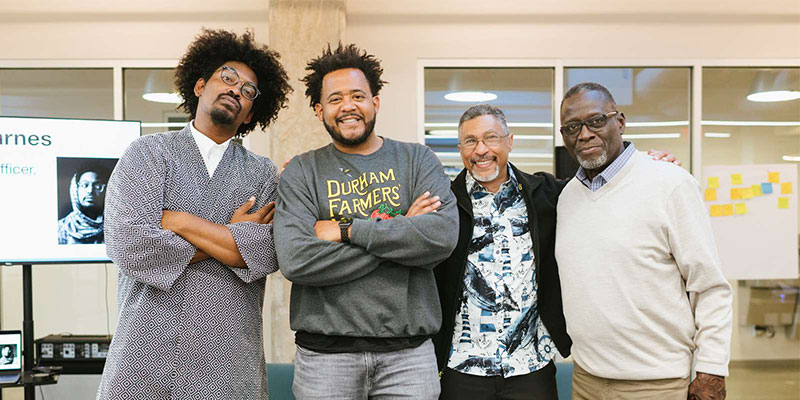 In the early 1900s, Durham became a hotspot for entrepreneurship, and businesses owned by African Americans were prominent on Parrish Street. This business area acquired the name "Black Wall Street" and eventually grew to a four-block area that became the epicenter for black residents' cultural, educational, and religious life.
Our own version of Durham's Black Wall Street may look a little different, but it embodies the same spirit and drive present in this block of the world nearly a century ago. We support black business owners with a space to gather resources, connect with the community, and dedicate their time to new ventures that support their goals.
We welcome everyone who wants to participate in our mission and join us to create the new Black Wall Street. Our coworking space is where ideas become actions, and we are always eager to hear new ideas and explore their possibilities.
Come and be part of the new Black Wall Street and join a community where entrepreneurs thrive. Schedule a tour of our space today or give us a call if you have any questions about our resources, community, or location.
---
At Provident1898, we have a coworking space inspired by the legacy of Black Wall Street for entrepreneurs and artists in the Research Triangle area, including Durham, Raleigh, and Chapel Hill, North Carolina.