Our coworking space offers great amenities and a great community of diverse entrepreneurs.
Although there are advantages to working from home, many people are discovering the downsides to this arrangement as well. For example, some people struggle to separate their work and home lives when they don't have separate spaces for each, which can lead to a decline in the quality of both. If you are looking for a dedicated professional space in which to work, you can turn to our team at Provident1898. We operate a coworking space in the Raleigh, North Carolina area, and we encourage you to check out our facility to see what we have to offer.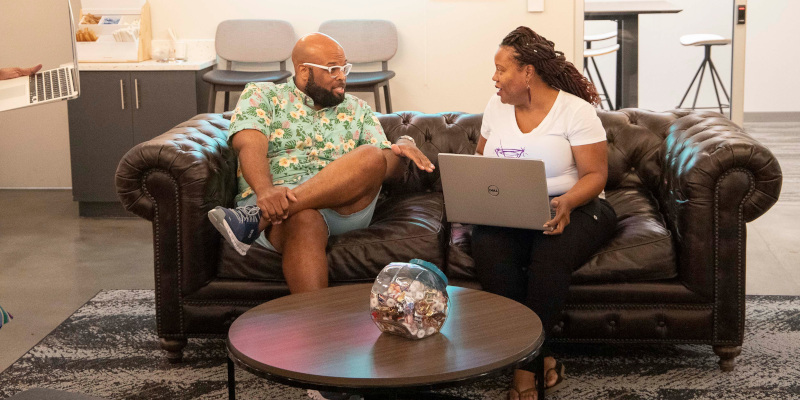 At our coworking facility, we offer both shared and dedicated desks, as well as private offices, suites, and conference rooms for rent. Whether you are looking for a place to get your individual work done or somewhere to meet with your team members or clients, we've got you covered. We also offer a host of amenities, including an on-site workout facility, yoga classes, and a comfortable break area with gourmet coffee.
Most importantly, when you use our coworking facility, you will become a part of our diverse community of creators, entrepreneurs, and innovators, giving you plenty of opportunities to pursue exciting projects, share resources, and support one another.
Our team is proud to serve the Raleigh area, and we want to help entrepreneurs, innovators, and creators find the comfortable, professional space they need to do their best work. If you are looking for a great coworking space, just give us a call.
---
At Provident1898, we have a coworking space for entrepreneurs and artists in the Research Triangle area, including Durham, Raleigh, and Chapel Hill, North Carolina.