Discover the benefits of working in our collaborative workspace.
Over the past decade, we've seen a dramatic rise in flexible and collaborative workspaces as more businesses discover their value. A collaborative workspace is, essentially, an office setting where individuals from many different companies and industries all share a single building or office area. Here at Provident1898, we offer a collaborative workspace for those in and around the Durham, North Carolina area.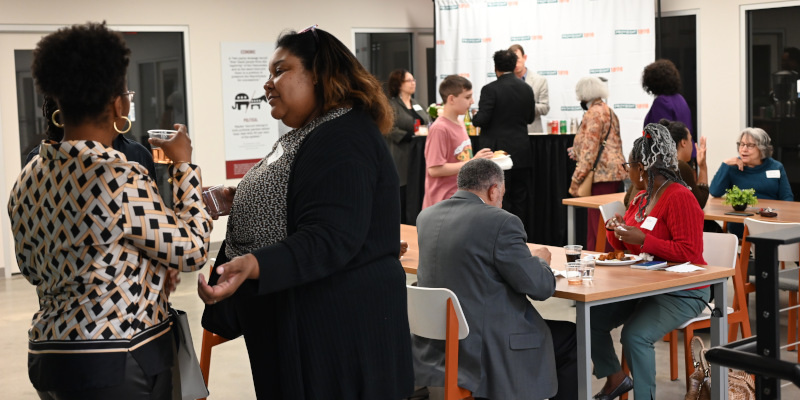 A collaborative workspace is ideal for businesses looking to set up satellite offices, self-employed entrepreneurs who want the structure of an office without the restrictions of renting or buying a designated office space, or hybrid and remote workers who prefer the structure of an office but still want to work on their own schedules. With a collaborative workspace, it's easy to scale your operations according to your developing needs and provide your employees with everything they need to be successful.
An important distinction about working in a collaborative workspace is that your employees don't always have to be in a common coworking area shared with multiple other companies. Our facilities include meeting and conference rooms where people can work together in private with members of their own company, as well as more free-form options like hot-desking areas that allow people to come and go as they please without a set schedule. We also offer amenities like free coffee and tea for our members, providing the comforts of an office environment with the convenience needed in the modern world.
If you'd like to learn more about all the benefits of working in a collaborative workspace or are interested in booking a tour of our facilities, don't hesitate to reach out to us today.
---
At Provident1898, our collaborative workspace is available to entrepreneurs and artists in the Research Triangle area, including Durham, Raleigh, and Chapel Hill, North Carolina.