We offer the flexible office space you need to get your business off to a strong start.
In our experience at Provident1898, we have known many entrepreneurs, innovators, and creators who started their endeavors out of their homes. Many of these workers would have preferred to work in dedicated office spaces but could not do so due to the high costs involved. If you would also like to work in a professional setting, rather than at home, you can turn to us to get the flexible office space you are looking for. Our coworking facility offers plenty of space, as well as a variety of options to suit any need any budget.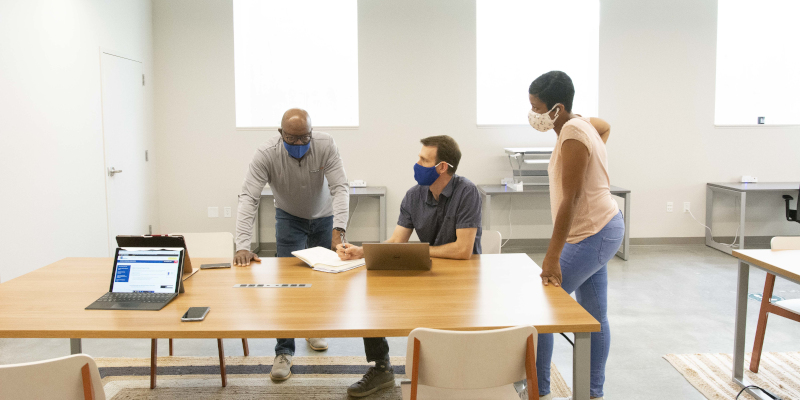 At our coworking space, you can choose from a variety of membership plans, including both hotdesking and dedicated office space options. Our team can help you find the right plan to suit your needs, giving you the ability to access our flexible office space whenever you want. Not only will you get to work in a great professional setting, which will help others start taking your business more seriously (and will often help you do so as well), but you will also get to take advantage of our other great amenities, including our workout room and meditation room.
Coming to our coworking space will also give you the chance to get to know the other members of our diverse community of innovators, which can easily lead to collaborations in the future. We are proud to serve the Raleigh, North Carolina area, and we want to help you find the space you need to do your best work. If you are looking for flexible office space, just give us a call to find out more about our facilities and book a day in our office space.
---
At Provident1898, we offer flexible office arrangements to entrepreneurs and artists in the Research Triangle area, including Durham, Raleigh, and Chapel Hill, North Carolina.