Grow your business with the support of our entrepreneur community.
At Provident1898, we are much more than just a coworking space. We are an entrepreneur community of like-minded individuals who want to grow their businesses, connect with others, and do good in the world. Serving the entrepreneurs in Durham, North Carolina and the surrounding area, our entrepreneur community is a place where you can network, connect with others in your field, bounce ideas off others, and feel more sustained and supported as you work hard to make your business thrive.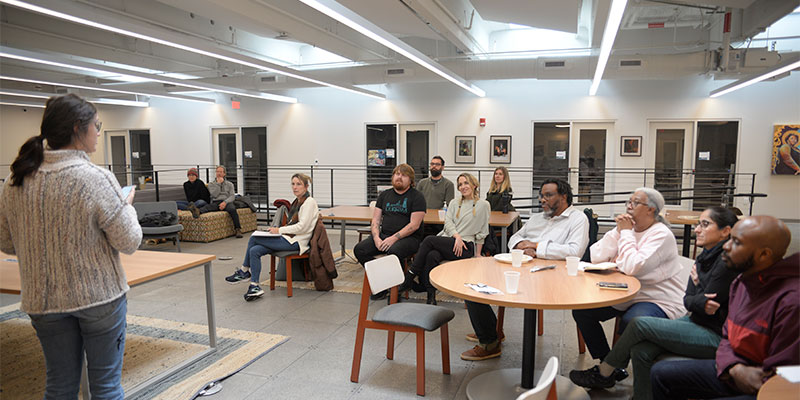 We offer a flexible workspace, curated resources, and thriving business community. Our co-working community of diverse innovators, artists, and entrepreneurs is passionate about building a more progressive and equitable workspace. Inspired by Durham's legacy of black business success, our core tenets include inclusion and diversity, and these values are fiercely embedded in our DNA.
Our entrepreneur community is where your ideas become actions. With over 14,000 square feet of shared workspace, which includes hot desks, dedicated desks, dedicated suites, conference rooms, phone booths, and a café, there is plenty of room to connect, learn, and grow in your role as an entrepreneur and as a person.
Welcome to Provident1898
Come and tour our coworking space to learn more about our entrepreneur community and how we will support and foster your mission and drive to make a difference in the world as an entrepreneur. There is a place here for you, and we are excited to provide a space where your ideas become actions.
---
At Provident1898, we cater to entrepreneurs and artists looking for an entrepreneur community in the Research Triangle area, including Durham, Raleigh, and Chapel Hill, North Carolina.
Similar Services We Offer: