If you are looking for a place to rent office space for your business, we encourage you to turn to our team.
At Provident1898, we know starting a business comes with many challenges, as does growing the business once you get it off the ground. One of the challenges many entrepreneurs face is finding office space, but we are here to help you overcome this obstacle.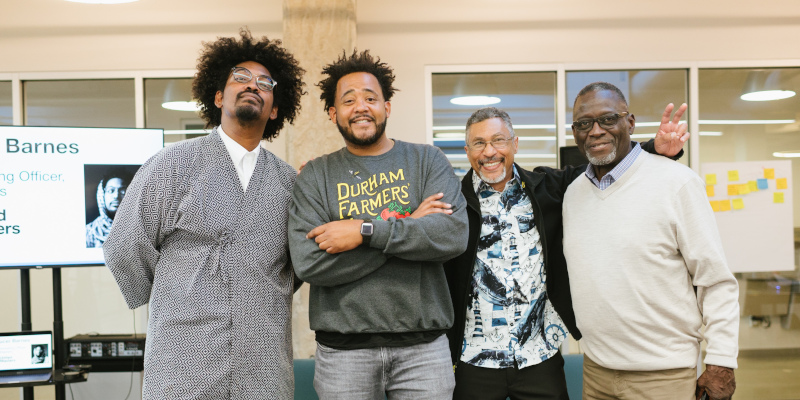 We are located in the former headquarters of the North Carolina Mutual Life Insurance Co., which was the largest Black-owned company in the United States for much of the 20th century and a prominent part of Durham, North Carolina's Black Wall Street. Our team is dedicated to honoring the legacy of these Black business pioneers, and we do that by providing a welcoming coworking community for diverse creators and innovators. If you are looking for a place to rent office space, we encourage you to reach out to our team.
Work Better at Provident1898
When you rent office space from us, you will get more than just an official business address, but you'll also gain access to a community of other entrepreneurs. Our team works hard to foster an environment of support and collaboration, and we offer a variety of resources to help our members succeed.

We are proud to serve the community here in Durham, North Carolina, and we are committed to supporting local entrepreneurs. If you are looking for ways to take your business to the next level, we encourage you to give us a call to find out how to rent office space—giving your operation a dedicated home base is a great way to move forward.
---
At Provident1898, we rent office space to entrepreneurs and artists in the Research Triangle area, including Durham, Raleigh, and Chapel Hill, North Carolina.
Similar Services We Offer: