If you run a business from home, there may come a day when you need to host a meeting in person. Or you may regularly need to hold in-person meetings for collaboration and team building purposes. Whatever camp you fall into, using a meeting space rental is a valuable way to improve your meetings and avoid having to hold a meeting in a noisy coffee shop or your living room.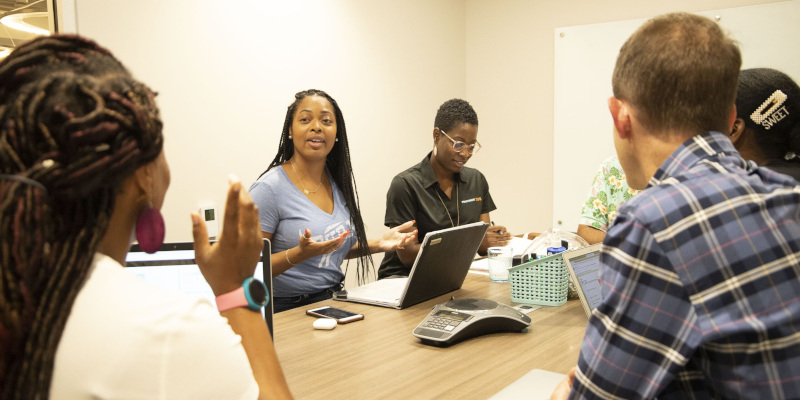 We offer meeting space rentals at Provident1898, and these rentals feature a variety of amenities that can help your meeting be more productive and effective. Here's a closer look at what you receive when you rent a meeting space with us:
Access to high-speed, reliable Wi-Fi that can support all your devices at once
Ample seating and tables so that you and your coworkers, investors, or clients can collaborate and work together comfortably
AV equipment and technology for web and video conferencing
Onsite parking, so that you can easily get to your meeting space rental and bring any needed materials with you without hassle
Access to a community lounge, featuring locally roasted coffee, specialty tea & pieces that connect you to Durham's history
As you can see, our meeting space rental is more than just a place to hold meetings – it's a place to redefine the way you and your team work for the better. To book one of our meeting rooms or to learn more about the amenities we offer, reach out to us today.