Our coworking space plays host to a diverse community of dedicated entrepreneurs, artists, and innovators.
In our experience at Provident1898, while some people love working from home, others prefer more separation between their work and home lives. Moving your work into an office is an effective way to create that separation, but not everyone can afford to rent permanent office space, especially when they are just starting a new business. Our coworking space in Durham, North Carolina offers an excellent compromise. You can sign up for an On-Demand or Full Access Membership in our facility, and when you do, you'll get to take advantage of our other amenities as well.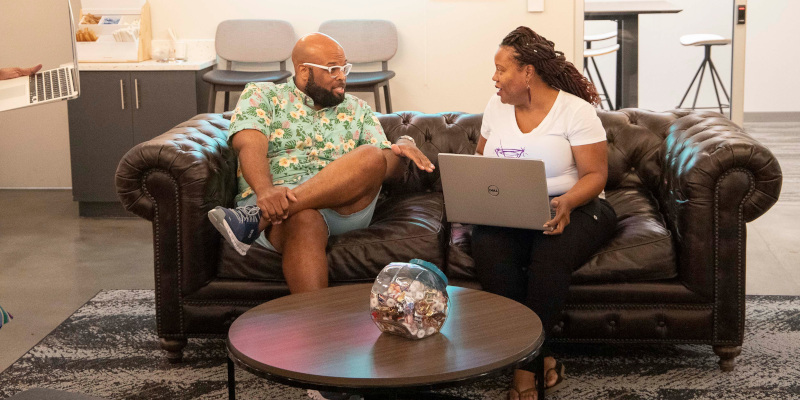 Some of the amenities you will get to enjoy at our coworking space include a comfortable lounge where you can get premium coffee and tea, an on-site fitness center complete with exercise equipment, a meditation room where you can relax, and much more.
Work Better at Provident1898
In addition, you will get to become a part of our community of diverse, dedicated creators and entrepreneurs. Our team was inspired by the Black business pioneers of Durham's Black Wall Street, and we want to do our part to connect today's entrepreneurs to a supportive community. As you make use of our coworking space, you'll have the chance to form relationships with other entrepreneurs, and you will find plenty of opportunities to collaborate.
We want to help you take your business to the next level. If you are looking for a friendly, welcoming coworking space, we encourage you to give us a call or stop by our facility.
---
At Provident1898, we have a coworking space for entrepreneurs and artists in the Research Triangle area, including Durham, Raleigh, and Chapel Hill, North Carolina.