Our entrepreneur community sets our coworking space apart.
At Provident1898, our coworking space offers a range of amenities that make getting work done more productive and enjoyable. But beyond an onsite gym, conference rooms, and other amenities, one of the reasons why people from throughout the Raleigh, North Carolina area continue to choose our coworking space is because of our thriving entrepreneur community.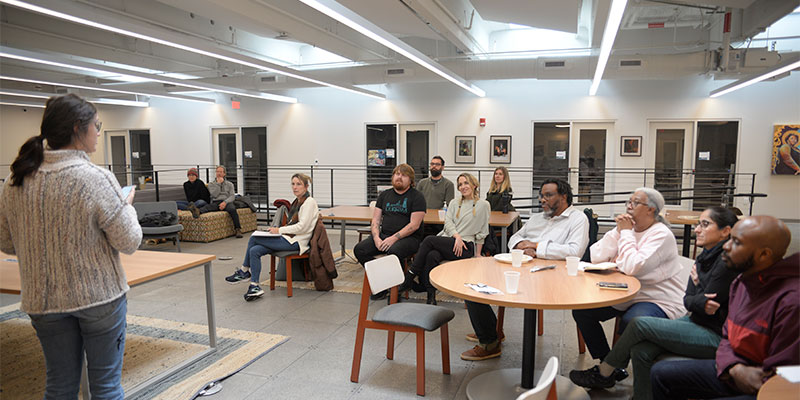 Some of the best and brightest entrepreneurs from throughout our local area are part of our entrepreneur community, and the spirit of innovation and inspiration is alive in our coworking space. Visit our coworking space to get some work done, and make connections with others who are just as committed to making a difference in the world as you are.
To foster our entrepreneur community, we regularly hold business-oriented events, conferences, and classes at our coworking space. Come and join us at one of our next events to rub shoulders with other motivated entrepreneurs like you and gain inspiration for your next or current venture. Our coworking space is a hub of productivity, and we're always on a mission to make it a place where people come to work, as well as find ways to make progress in their professional lives.
We're always looking for new people to join our entrepreneur community, and we're excited to show you around our coworking space. To take a tour of our space or to learn more about our coworking members, reach out to us today.
---
At Provident1898, we cater to entrepreneurs and artists looking for an entrepreneur community in the Research Triangle area, including Durham, Raleigh, and Chapel Hill, North Carolina.