We offer more than a shared workspace for black female entrepreneurs.
As a black woman, you know how much you have to give to the world. You are constantly thinking of new ideas and opportunities. And as an entrepreneur, you are always looking for ways to enhance your business and become even more successful.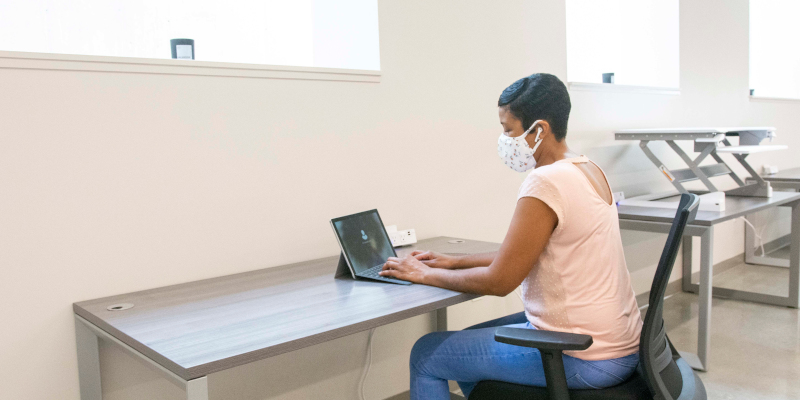 At Provident1898, we recognize what valuable contributors black female entrepreneurs are to our local community and our economy. As one of many successful black female entrepreneurs in the Research Triangle, North Carolina area, you know that you want a space where you can share your ideas, work on new projects, and network with others working on their dreams.
This is why we want you to joint our co-working space. But it's much more than a shared working space. Our location is a hub for black female entrepreneurs who want to do more, create more, and succeed more. We provide a number of amenities to make working streamlined and efficient, as well as collaborative, group spaces where you can meet, network, and connect with others. Everyone who joins our coworking space is passionate about building a more progressive and equitable workplace.
Black female entrepreneurs are changing the world, and we're excited to be a part of it. Come and take a tour of our coworking space today to see what we're all about. We're confident you'll love the atmosphere, and we're happy to answer any questions you have about signing up.
---
At Provident1898, we cater to Black female entrepreneurs and artists looking for a coworking space in the Research Triangle area, including Durham, Raleigh, and Chapel Hill, North Carolina.