We offer group yoga sessions to help our members interact in a casual, non-work setting.
At Provident1898, our goal is to be more than a simple coworking space. We want to do more than offer physical office space to local entrepreneurs—we also want to foster a sense of community and collaboration. We chose to set up shop in the former headquarters of North Carolina Mutual Life Insurance Co.,—one of the leading Black-owned businesses of the 20th century—because we want to honor that legacy by helping the next generation of diverse entrepreneurs and creators share resources and support one another's growth. We offer a variety of programming to help our members get to know each other and form these relationships, and one of those programs is coworking yoga.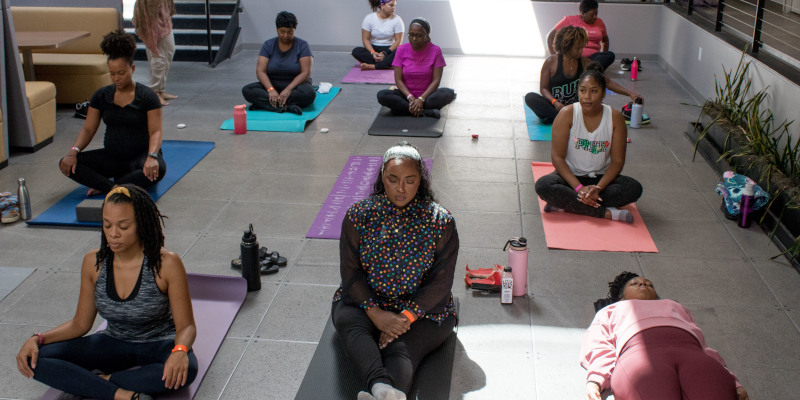 Another one of our goals is to help our members pursue personal growth as well as business success, and getting enough exercise is an important part of a healthy lifestyle. Our coworking yoga sessions offer the perfect way to interact with other members in a casual, non-work setting, and to take care of your body at the same time. If you are interested in participating in one of our yoga sessions, simply contact our team to find out the details about the next one.
We are proud to serve the community here in Durham, North Carolina, and we want to help entrepreneurs, artists, and pioneers like you find a supportive community. As part of this effort, we offer group coworking yoga sessions. We encourage you to give us a call to find out how to give them a try.
---
At Provident1898, we cater to entrepreneurs and artists looking for a space with coworking yoga in the Research Triangle area, including Durham, Raleigh, and Chapel Hill, North Carolina.