Our shared office is ideal for established businesses and start-ups alike.
If you're a member of the modern workforce, you've likely at least heard of something called a shared office. But what, exactly, is a shared office? In short, it is a place where people from multiple teams, companies, and industries can all share a work environment. It allows both established businesses and up-and-coming start-ups to operate in a flexible, productive setting that can scale to meet their specific needs. Our shared office space at Provident1898 offers a unique opportunity for local entrepreneurs, innovators, artists, and anyone seeking a flexible work environment where creativity and collaboration thrive.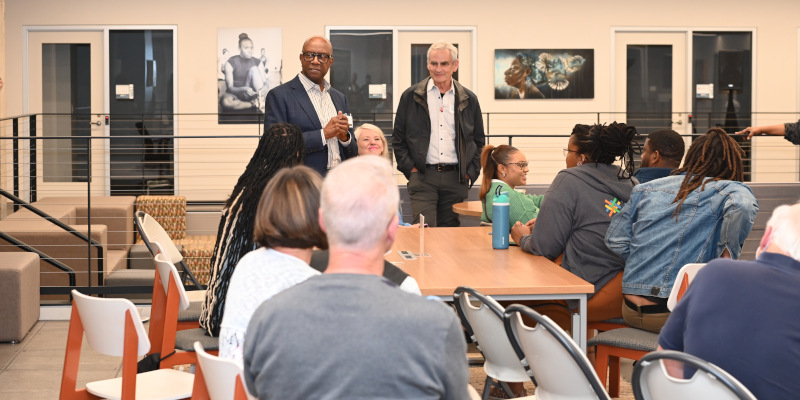 One thing that makes people hesitate about a shared office is the idea of always having to share your workspace. However, that is not the case at all with our facilities. In addition to our hot-desking areas and other free-form workspaces, we also have dedicated meeting and conference rooms available for times when you need privacy. In our 15,000-square-foot office space, you'll find all the amenities you'd expect from a traditional office building, with none of the restrictive schedules and with the added benefit of being in an environment full of like-minded individuals.
If you're looking for a shared office space here in Durham, North Carolina, we invite you to book a tour of our facilities and allow us to show you all we have to offer you and your company. Reach out today to schedule your tour appointment or learn more about how a shared office can benefit you.
---
At Provident1898, our shared office space is available to entrepreneurs and artists in the Research Triangle area, including Durham, Raleigh, and Chapel Hill, North Carolina.