Our coworking space offers great amenities and a welcoming community.
Over the past few years, remote work has become increasingly common. While many workers found out they preferred to work from home due to the convenience it offers, others learned they preferred having a dedicated professional space to separate their work from their home life. If you fall into the second category, we at Provident1898 encourage you to give us a call to find out more about our coworking space. We offer shared and private workspaces and a host of other amenities that will make it easy for you to get your best work done.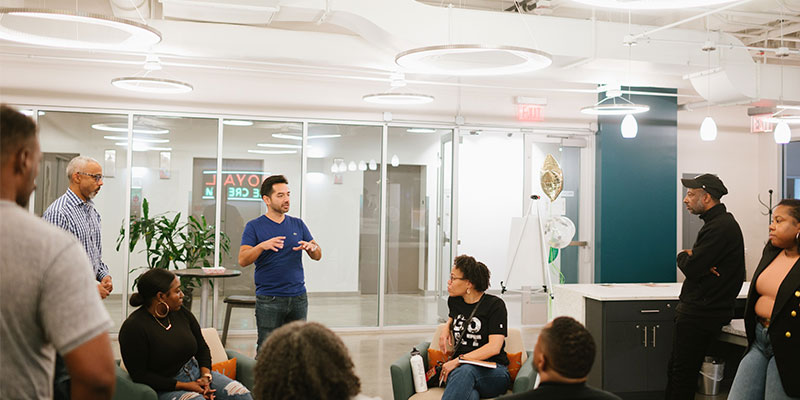 As we alluded to above, one of the chief advantages of using a coworking space is separating your home life from work. Many people find they get more work done in a professional setting than at home. In addition, our coworking space offers great amenities, including a comfortable lounge with delicious coffee, a meditation room, an on-site fitness center, and much more.
Most importantly, when you come to our coworking space, you will be able to get to know other entrepreneurs and artists like yourself, and that can lead to future opportunities for collaboration. Our team strives to create a welcoming, supportive community of diverse entrepreneurs and creators, and we encourage you to become part of our community as soon as possible.
Our team is proud to serve Raleigh, North Carolina artists and entrepreneurs, and we want to support you in your work. If you are looking for a comfortable, welcoming coworking space, we encourage you to reach out to us or stop by our facility to find out more about what we have to offer.
---
At Provident1898, we offer coworking space to entrepreneurs and artists in the Research Triangle area, including Durham, Raleigh, and Chapel Hill, North Carolina.
Similar Services We Offer: