We make it easy to rent office space, and when you do, you'll get to take advantage of our excellent amenities.
In our experience at Provident1898, many entrepreneurs get their start by running their businesses out of their homes. While working from home offers several benefits, such as flexibility and convenience, it can have its drawbacks as well. For example, some people are able to work more productively in a dedicated professional setting, and some may also need to find space to meet with potential clients or partners. Our team offers office space rentals to help you meet and overcome these challenges, and we encourage you to take advantage of our services. If you are looking to rent office space for your business, just give us a call to find out how to get started.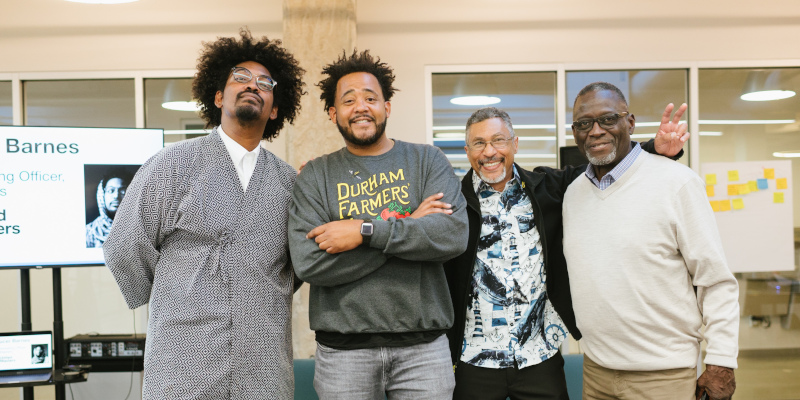 When you rent office space from us, you will get to avail yourself of all our great amenities, including shared and private workspaces, conference rooms, phone rooms, our shared break room and lounge, our meditation room, and our on-site gym. In addition, you will get to meet the other dedicated entrepreneurs and artists who use our space and become part of a diverse, thriving community of innovators. Our office space rentals are highly flexible, and we will be happy to help you find a plan that works for you.
Our team is proud to serve the Raleigh, North Carolina community, and we want to help you do what's best for your business. If you are looking to move your operation into a dedicated professional space, we encourage you to reach out to us to find out how to rent office space in our facility.
---
At Provident1898, we rent office space to entrepreneurs and artists in the Research Triangle area, including Durham, Raleigh, and Chapel Hill, North Carolina.
Similar Services We Offer: