Rent an office today at our coworking space.
One of the things you love about working from home is that you can work from wherever, whether this is a dedicated home office, your kitchen table, or your local coffee shop in the Research Triangle, North Carolina area. But sometimes, you miss the structure and formality of having an office to work in and the level of productivity that comes from working in a dedicated workspace.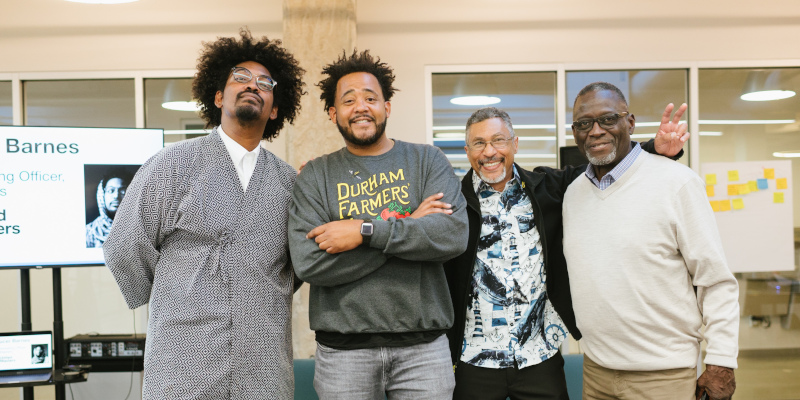 If you're ready to rent office space, turn to us at Provident1898. Our coworking space offers everything you need and want from a shared office space and then some. When you rent office space from us, you get access to a variety of great amenities, including conference rooms, shared and private workspaces, phone rooms, a meditation room, a shared break and lounge room, an outdoor plaza, an onsite gym, and much, much more.
If you want, you can rent office space from us on a day-to-day basis. Use a day pass on the days you need it, and then work from home on other days. Or, you can purchase one of our coworking memberships, so you can come to our coworking space every day or several days a week. We offer several coworking membership options, and you can choose the one that works best for you.
Rent office space from us and benefit from working around a community of other motivated, driven entrepreneurs. For more information about our office space options and coworking memberships, get in touch with us today.
---
At Provident1898, we rent office space to entrepreneurs and artists in the Research Triangle area, including Durham, Raleigh, and Chapel Hill, North Carolina.